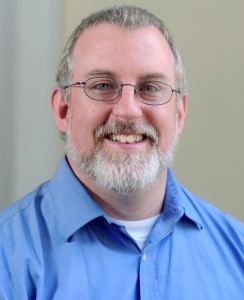 I came to Oriental Medicine from the martial arts, beginning my studies in Shotokan karate, then training in Goju Ryu and Kenpo. I was also one of the charter members of the University of New Hampshire's Aikido Club, which was associated with New England Aikikai. While training in Kenpo, a fellow student told me about his Qi Gong teacher, who was instructing him on how to develop his Qi, as well as how to heal with Qi. This systematized healing aspect of Qi usage was very intriguing to me because, though I was familiar with using Qi (or Ki) for defense and destruction, I had only my own experience in using Qi for healing.
This one brief conversation led me to the exploration of Qi healing and Qi Gong as a healing art. It also launched my study of homeopathy and western herbal medicine, two disciplines I continue to find fascinating. It was not, at the time, a calling or a career. That changed, however, when a family member had a sudden health crisis. Throughout the entire experience, he was treated as a piece of meat – his initial care was mismanaged and, after being transferred to another Emergency Department, he was left sitting on a gurney in the drafty hallway on New Year's Day. After he was finally admitted, and experienced a sudden downturn, I found myself drafted into service to help the medical staff. I found myself thinking: "There has to be a better way to take care of people." My next thought provided the answer: Oriental Medicine.
In 2001, I enrolled at The New York College of Health Professions, where I studied Traditional Chinese Medicine, Tui Na, Chinese Herbology and Japanese Acupuncture with some of the preeminent teachers in the country. While treating in the student clinic, I also had the opportunity to work in the Post-Stroke Rehab Clinic with Dr. Rong Da Zhu, and take a preceptorship in the clinic of my primary Japanese Acupuncture teacher, Peter Yates.  His clinic, with patients of all ages provided me with invaluable experience in the practical application of the styles and techniques taught by Shudo Denmai and Kiyoshi Nagano. I also trained in Amma Therapeutic Massage, North Style Thai Massage and Zen Shiatsu.
I received my Master's Degree in December 2004, and thereafter completed a year-long post-graduate clinical internship in Kampo Japanese Herbal Medicine with Nigel Dawes in Manhattan. I am nationally Board Certified by the National Certification Commission for Acupuncture and Oriental Medicine, and am currently licensed to practice acupuncture in North Carolina and New York. I am also a member of the North Carolina Integrative Medicine Society.
My primary areas of clinical focus are on musculoskeletal conditions, chronic and degenerative conditions, as well as issues often described as autoimmune disorders. I also have a strong passion for the notion of food as medicine and do significant work in the area of dietary therapy.
Over the years, I have had the opportunity to study with amazing teachers in acupuncture, herbal medicine, healing arts and integrative medicine. Some of these include:
Tao Ahn Pai Shen with Share K. Lew and Peter Yates
Ba Ji Qi Gong with Peter Yates and Sifu Greg Winder
Japanese Acupuncture Techniques with Peter Yates, Martin Silber and Dr. Jake Fratkin
Advanced Japanese Acupuncture and Meridian Therapy Techniques with Akizo Okada, Junji Mizutani and Stephen Brown
Functional Medicine training with Drs. Datis Kharrazian, Stephen Noseworthy, Aristo Vojdani, William Walsh, Nikolas Hedberg and Ron Grisanti
I am honored to have the opportunity to bring my skills and training to bear in both private treatments and in the community clinic, and work with you on improving your health!