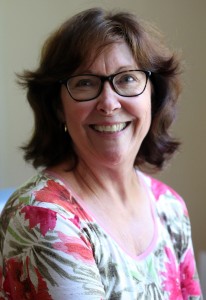 My first experience with energy medicine was in 1981. I had suffered with severe migraine headaches for two years. After trying many medications with debilitating side effects and little relief, my neurologist suggested that I try biofeedback. In the lab I learned to relax my mind and body and control the blood flow to my brain using only my thoughts. I was able to break the headache cycle and have only experienced two migraines in the in last thirty-four years. What I learned from that experience is that the mind could control the body and that I could control my mind.
Fast forward twenty years. I had recently closed an extremely stressful business, my best friend had just died and I was personally and professionally burnt out. The acupuncturist I was seeing for allergies had just taken a course in a new system based in Chinese Medicine called BodyTalk. She asked if I would like to experience a session and I enthusiastically agreed. I was amazed at how much more centered I felt. My stress levels went down and some nagging health issues like TMJ, joint stiffness, and acid stomach improved. I was so impressed with the work that I signed up to take BodyTalk just to have some new tools for self-improvement. After several classes I realized that with BodyTalk I could integrate my business and creative talents and fulfill my desire to serve others.
I opened my Energy practice in 2003 in Greensboro, NC. In 2006 I moved to Chesterfield, Virginia and opened an office there. In 2013 my husband retired and we moved to Ocean Isle Beach.
I have taken in excess of twenty classes within the BodyTalk system, including all of the basic and advanced modules, Body Chemistry, Chinese Medicine, Family Constellations, PaRama College, Breakthrough and Mindscape. I have trained in the Accunect system. I have studied with many great teachers in the fields of natural health, consciousness, intuition, Reiki, NLP, and personal growth.
"With this work I am able to facilitate positive changes in my client's health, consciousness, and in their relationships. By helping them to discover and release old stuck patterns and belief systems from the body and the mind, they able to experience less pain, feel more balance, less stress, and can make more informed choices both personally and professionally. Our goals are health, balance, and connection to joy."
I am currently seeing clients two Mondays a month at Cape Fear Community Acupuncture. I also offer distance sessions by phone, and see clients in my home at Ocean Isle Beach.
Hours by appointment:  (910) 444-0178     maribeth_cbp@hotmail.com